45th Reunion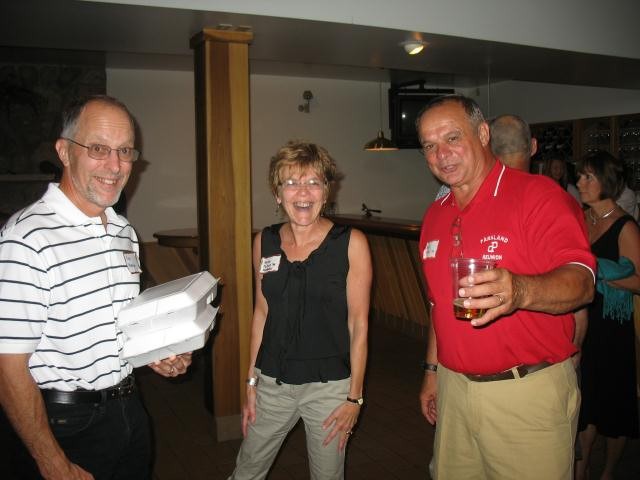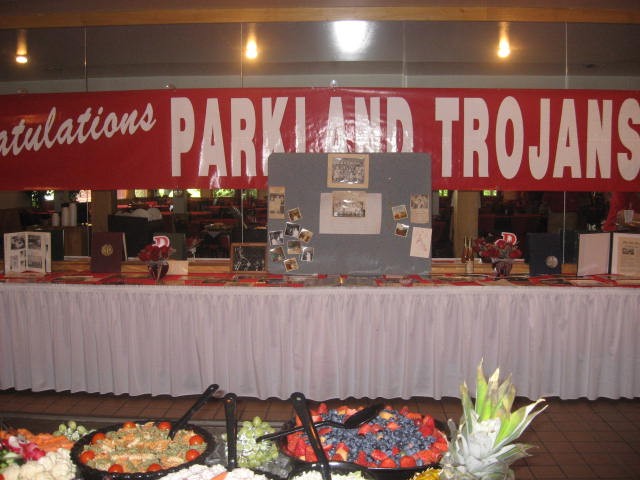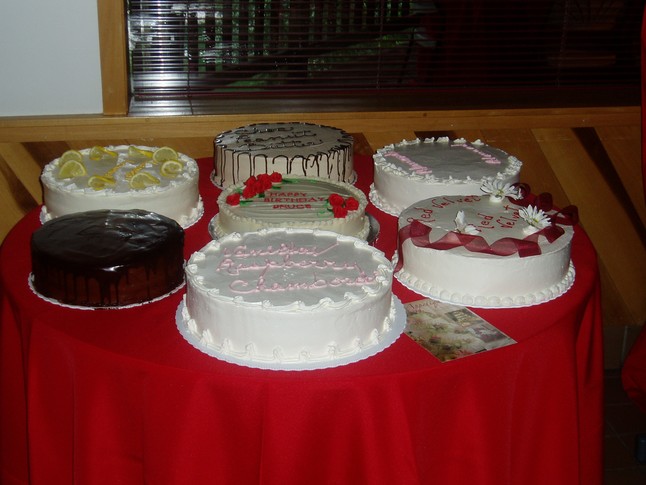 Did we have enough food???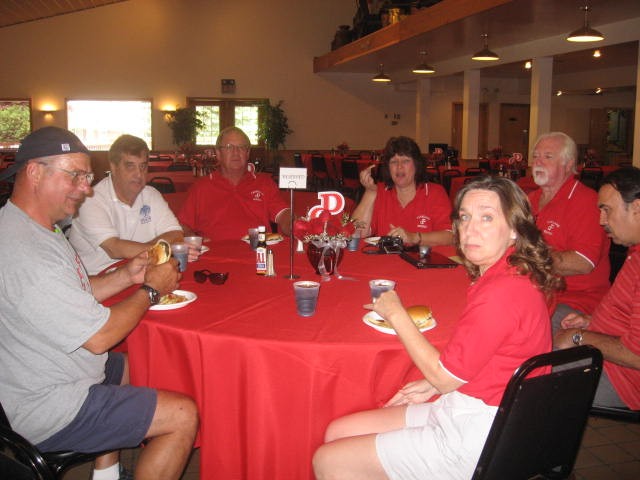 Hank Kunkel, Dave Davis - our wonderful host, Rick Trumbauer, Linda Reinsmith Nabb, her hubby George, Jeff Hahn, Aileen Modrick, Frank's wife taking a break after set up and before the alumni arrive.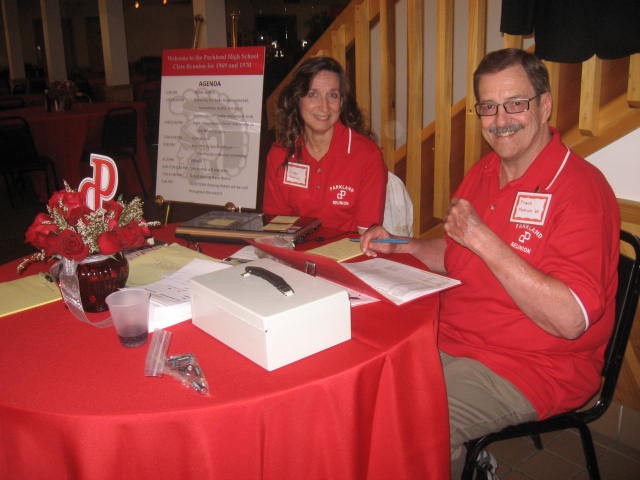 Frank and Aileen Modrick --manning the registration table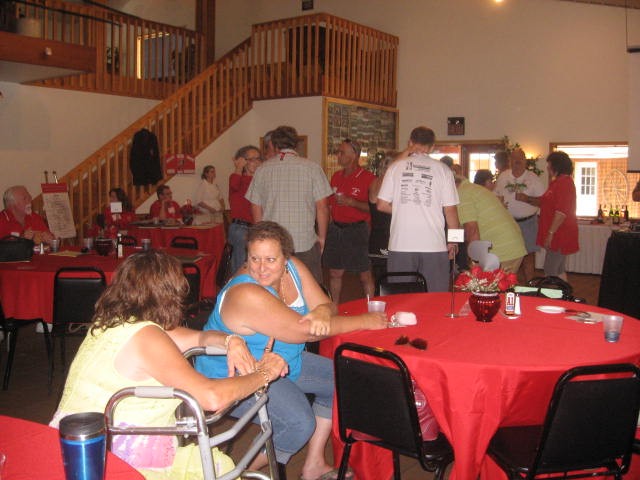 The gang begins to arrive.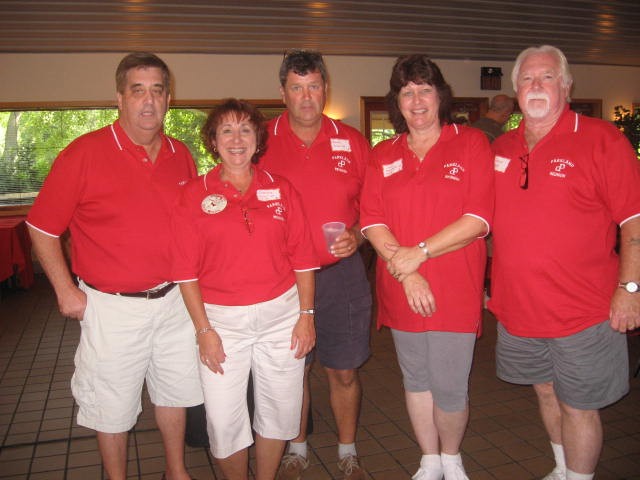 Some of the Class of 1969 Reunion Committee - Dave Davis (and that was before the party got started!), Charlene Good Miller, (committee president), Dennis Reiss, Linda Reinsmith Nabb, (committee treasurer), and George Nabb (Linda's hubby)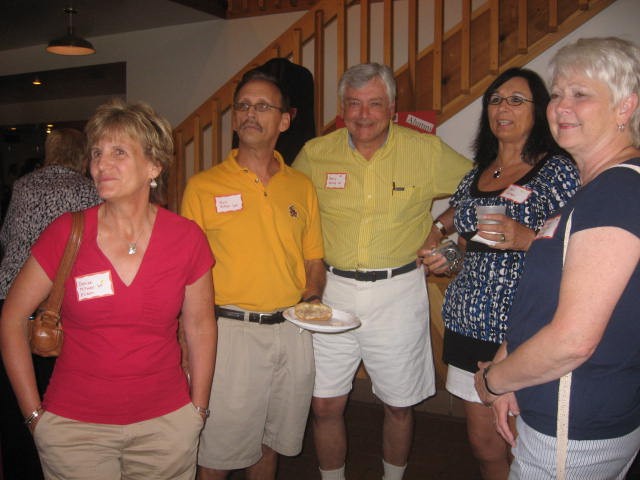 Denise Mitman Elison '69 --made the trip from Alaska!, Bob Bitler '69, (Arizona), Barry Werley'69, Teri Bitler, Bob's wife, Elaine Mohr Werley, '69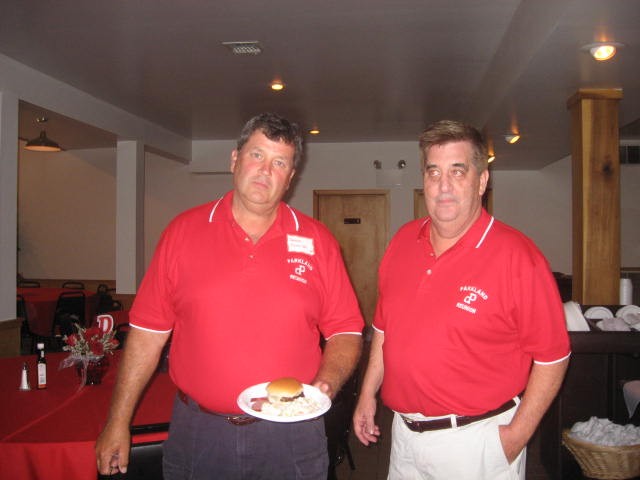 Dennis and Dave -- trouble if there ever was any!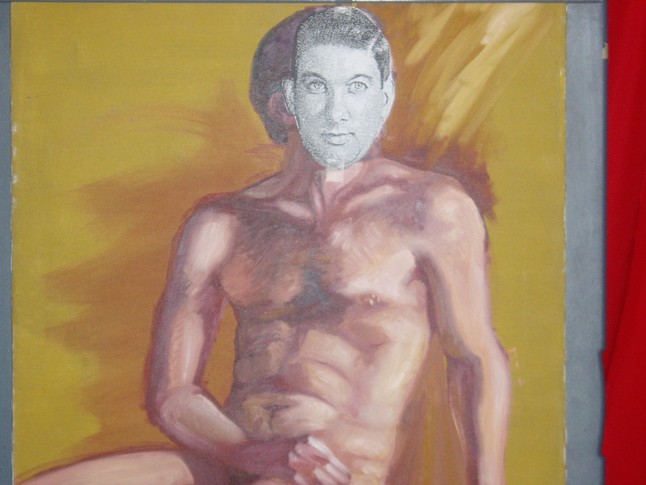 John Ettinger --self portrait -- Presented to him at the reunion --- now the guys know why they had swimming class in their birthday suits!!!!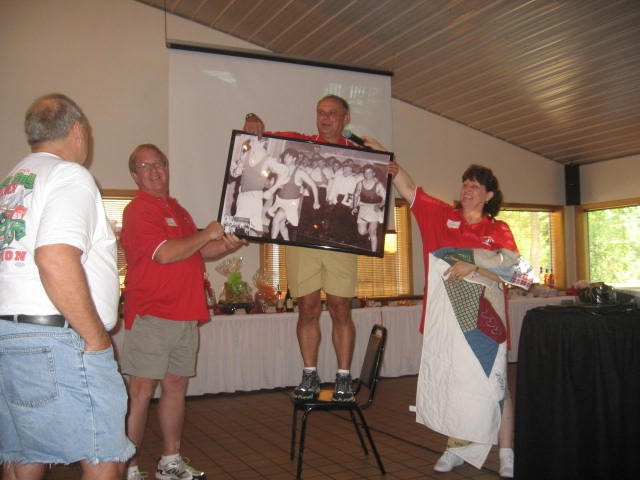 Our one of a kind "cheerleaders" at PHS back in the day-- John Bachert, Dave Davis, Bob Doyle in the picture being unveiled by Rick Trumbauer, Hank Kunkel, and Linda All Class of '69.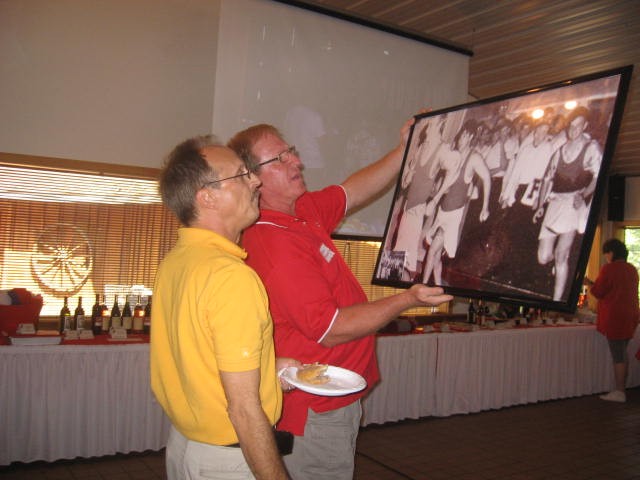 Oh my gosh! They really are in skirts, Bob!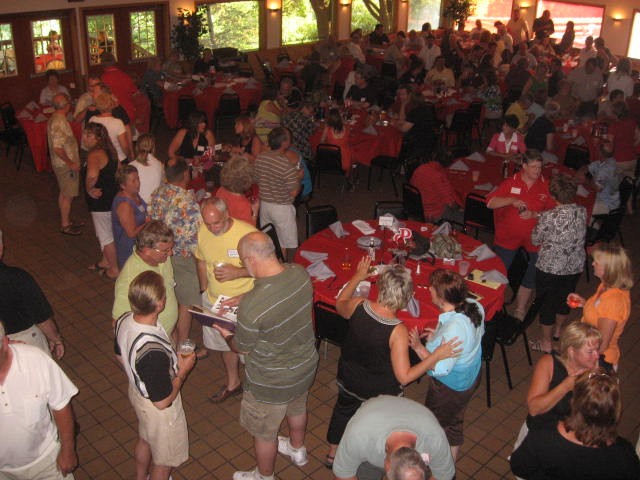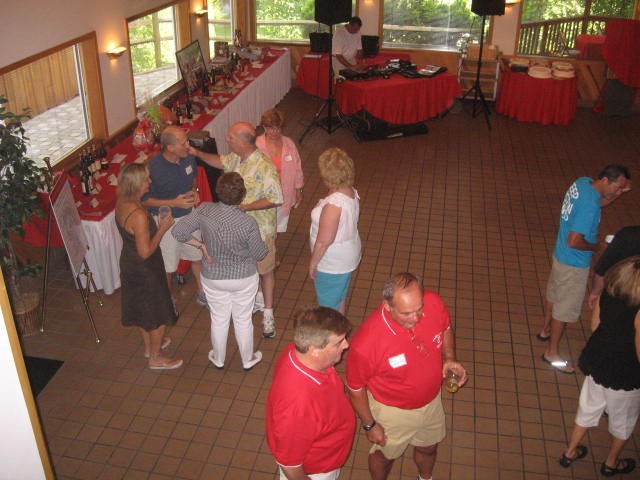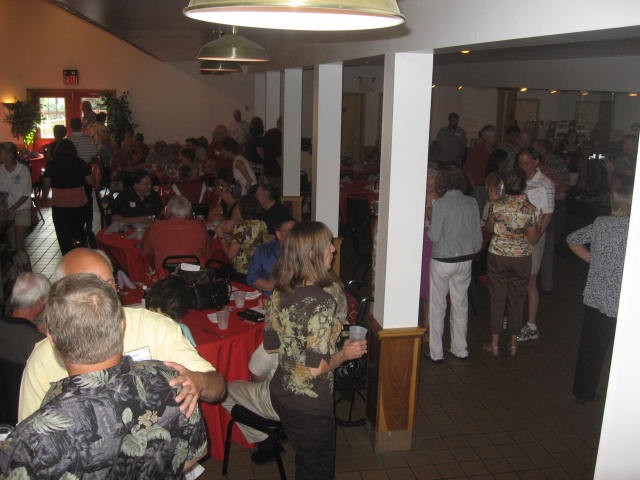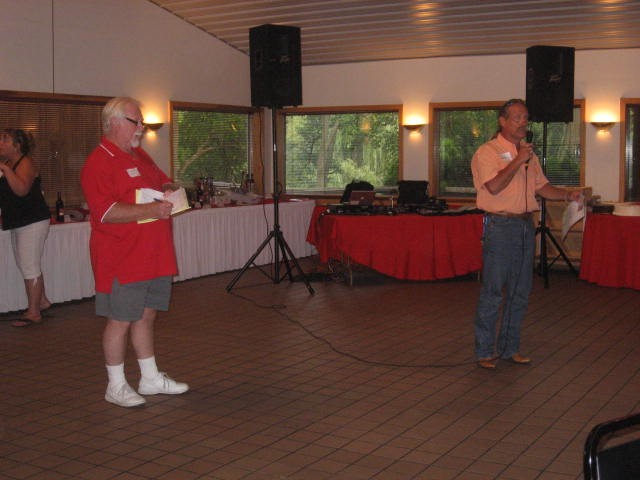 Our auctioneer, Jon Warke. Thanks for a great job!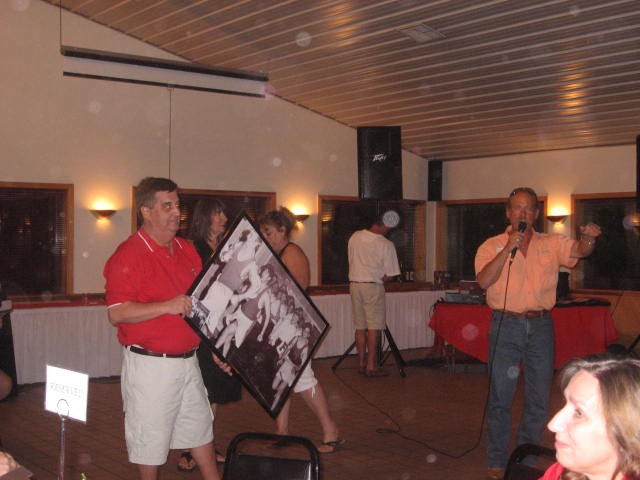 Dave, are really bidding on that thing??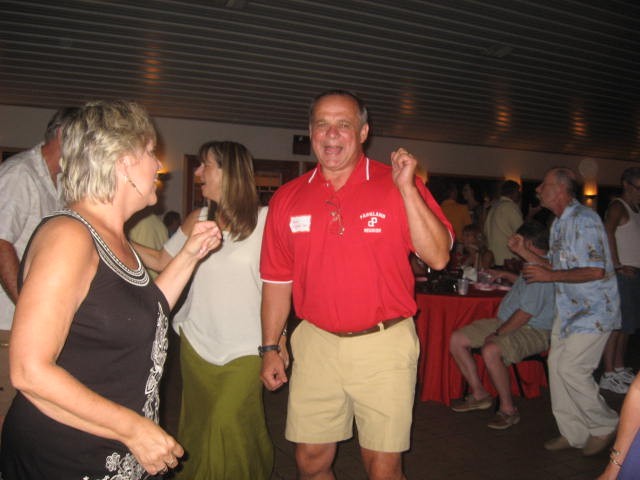 Hank and Denise Bills George, '70 cutting it up on the dance floor.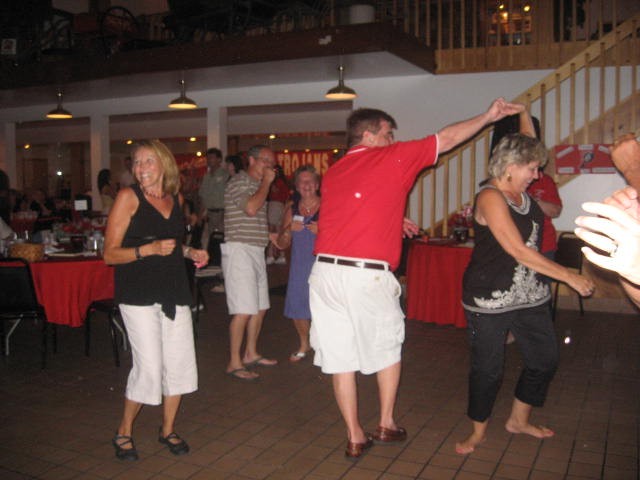 Dave and Denise -- just like Dancing with the Stars.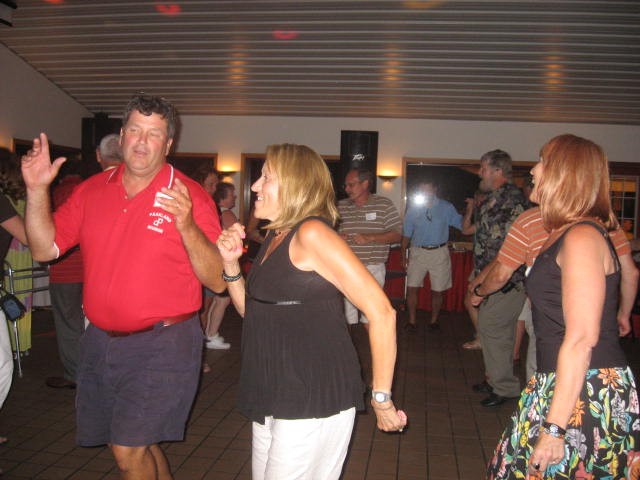 More dancing the night away.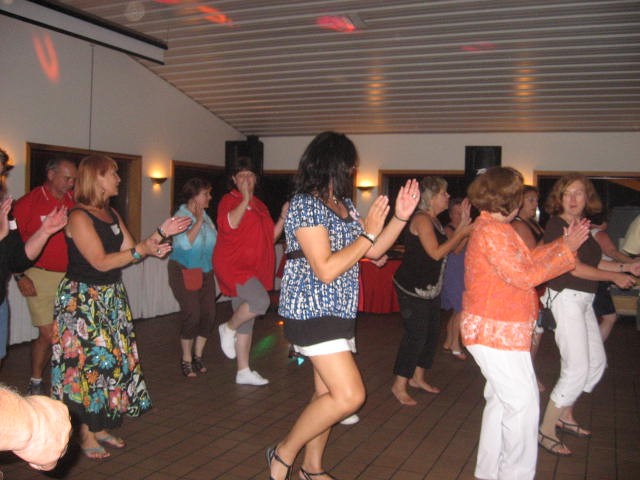 What's a party without the Electric Slide?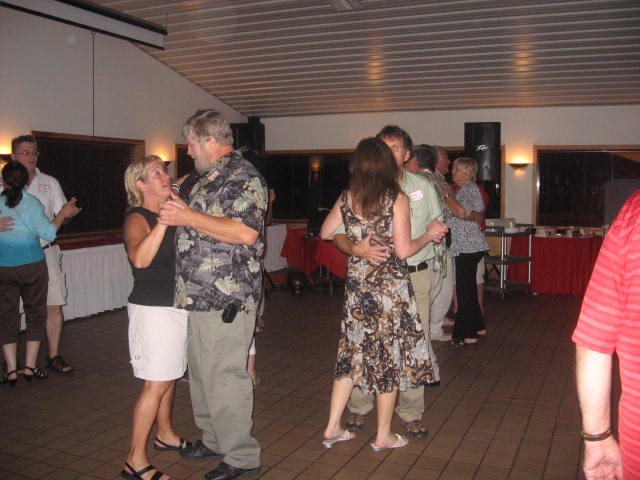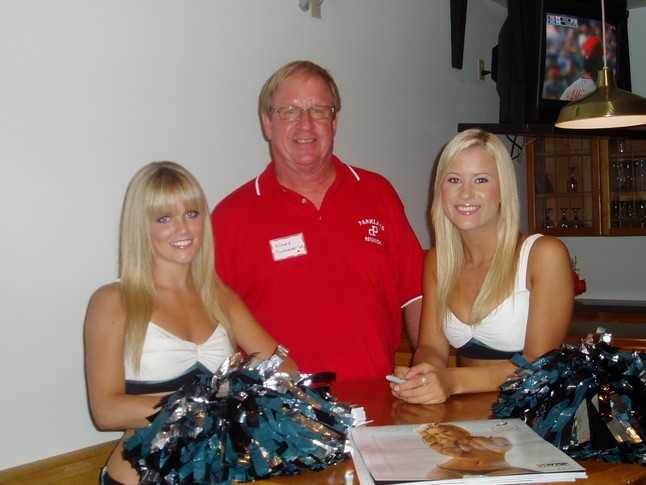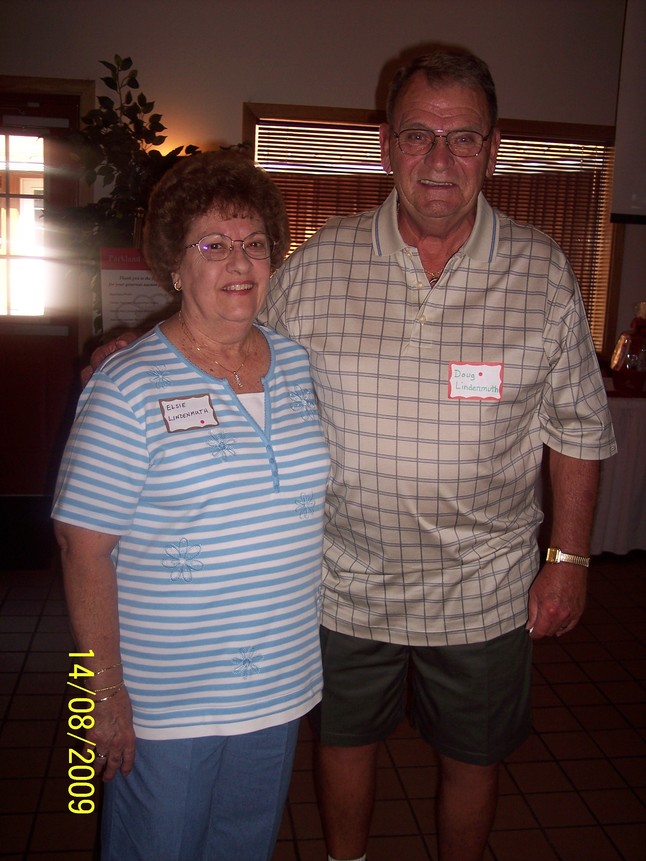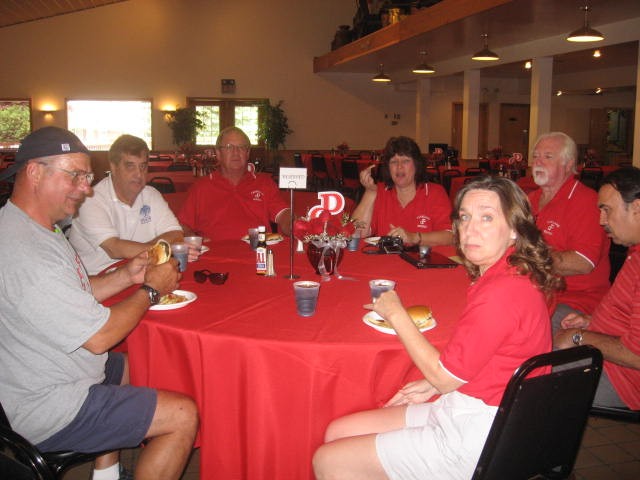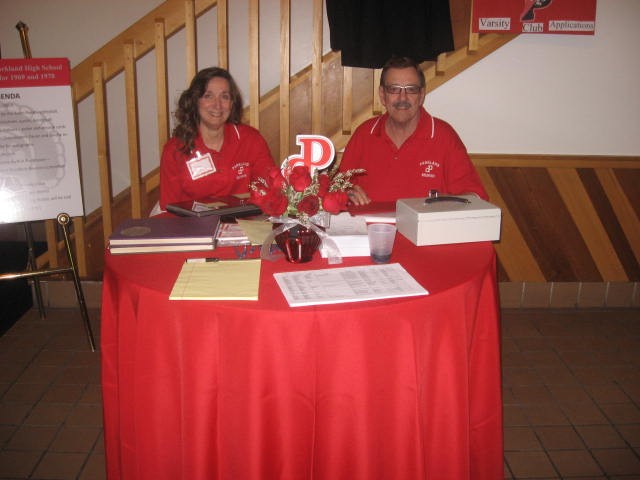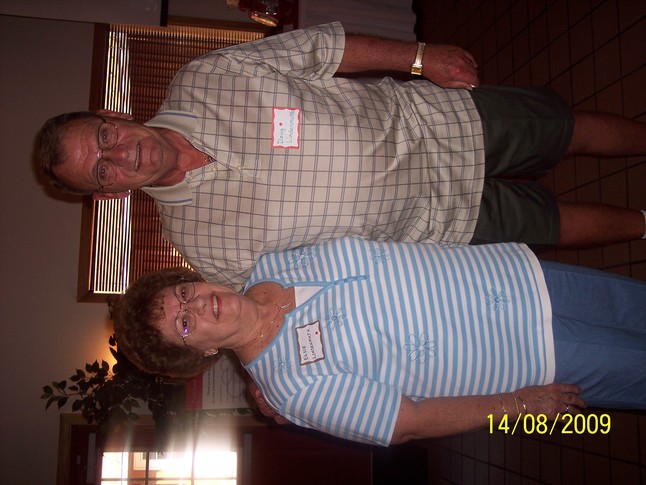 Doug Lindenmuth and his wife
Dane Clark '70 and wife Noreen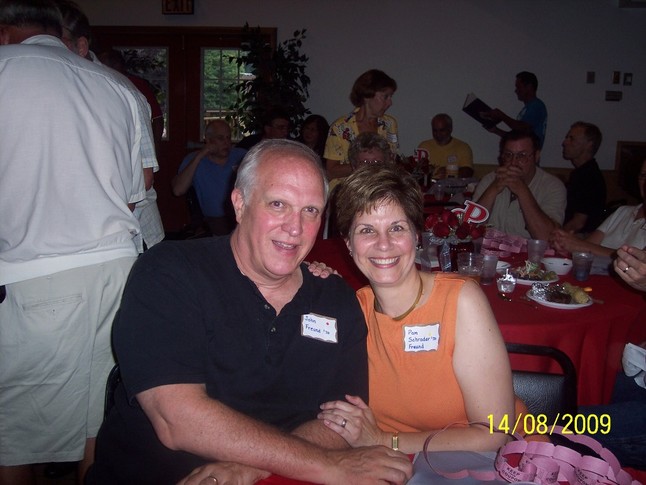 John Freund '70 and Pam Shrader Freund '70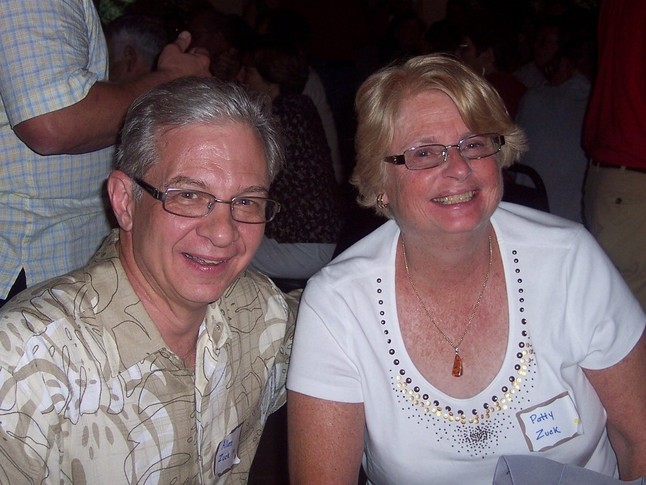 Allen Zuck '70 and wife Patty